DAILY EXERCISE SUPPORT CAPSULES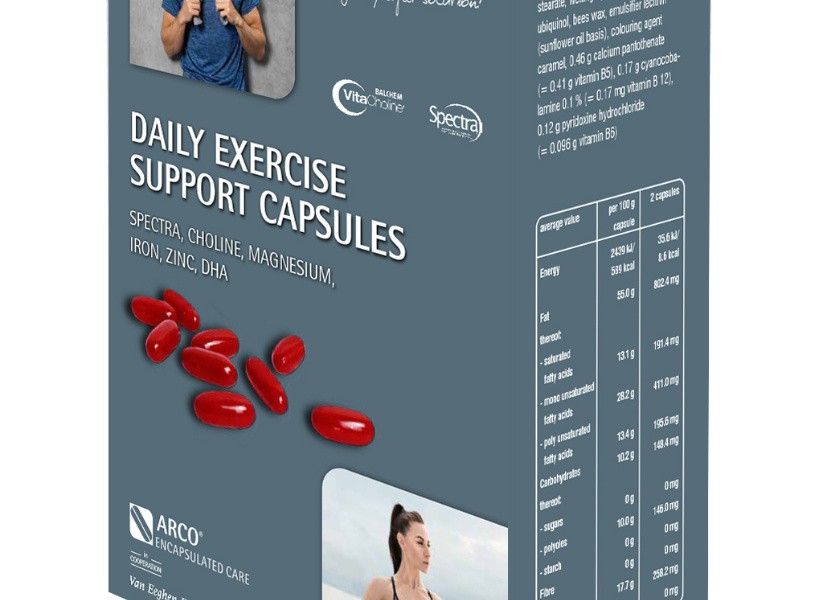 Dietary supplements to enhance exercise and athletic performance come in a variety of forms. Many of these products contain numerous ingredients in varied combinations and amounts. This unique combination focusses on completing the daily supply of nutrients which are most important to keep your body in shape, have the energy to keep going and improve your performance and enhance exercise.
ARCO developed in cooperation with Van Eeeghen Functional Ingredients a new Supreme Product with excellent functional ingredients: Spectra, Choline, Magnesium, Iron, Zinc, DHA.
More information:  DAILY Exercise SUPPORT 24042018